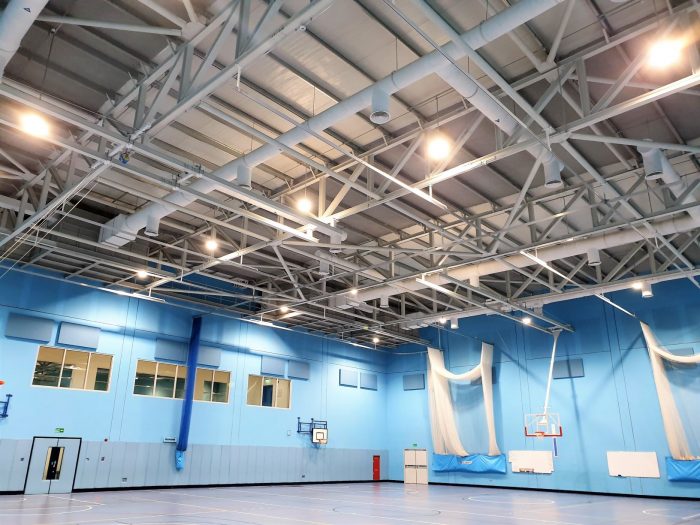 Acoustic Treatment for Sports Halls at British School Muscat
We were initially contacted to study the acoustics of the sports halls and give a detailed report of the reverberation times and noise levels within the hall. Based on our measurements which we had carried out in the hall, we proposed solutions to reduce the noise levels within the hall when all the AC machines were running and to reduce the reverberation time in the hall to 2.0 seconds. The school accepted our proposed solutions and appointed us to carry out the reverberation treatment works within the halls. The noise reduction solutions as prescribed by us were carried out by HVAC contractors.
For this project we used Acosorb DC3 Acoustic plaster (15mm) thick for application on the ceilings. Acoustic plasters are an effective solution for application on ceilings as they take up minimum space (15mm) and blend in to the structure. As an added bonus, they do not cause any irritation to the skin like mineral wool. We highlighted acoustic plaster as an alternative to acoustic baffles as they wont clutter up the ceiling as well.
Additionally we also provided around 30 Acoustic panels in each hall (1.00 x 1.80m), designed with an 18mm plywood facing and a perforation design such that maximum broadband absorption is achieved while protecting the absorptive material in case of impact from basketballs or footballs.
The pictures taken post completion of the projects of both sports halls (with permission from client) are given below. Post completion testing results and further details coming soon!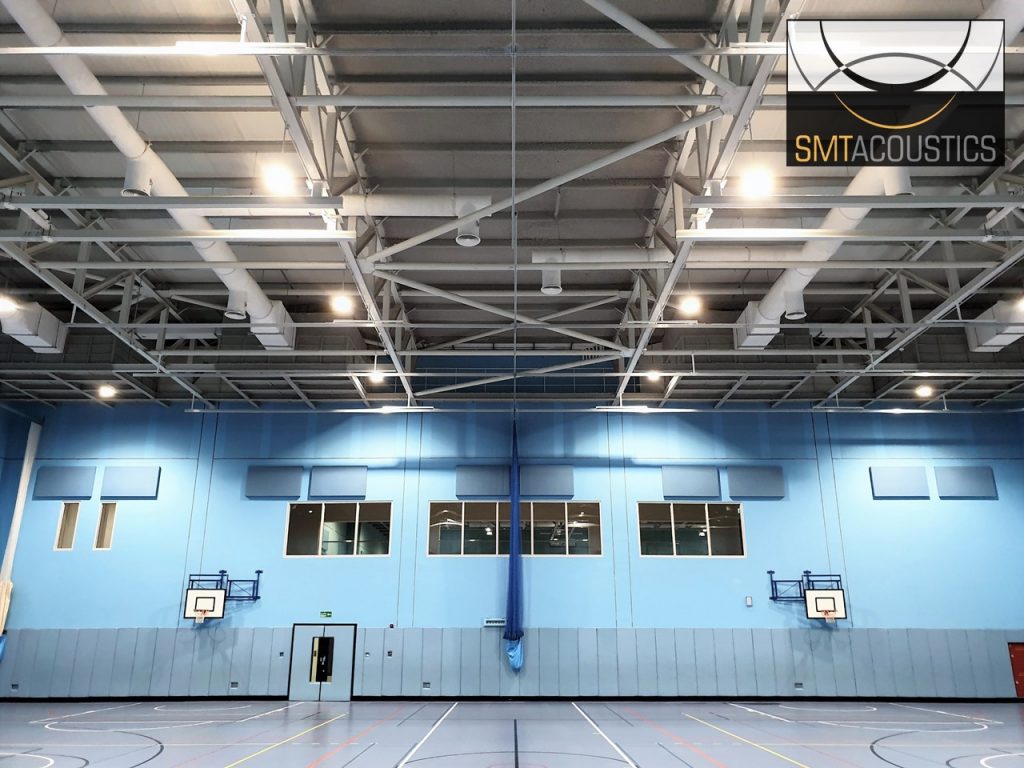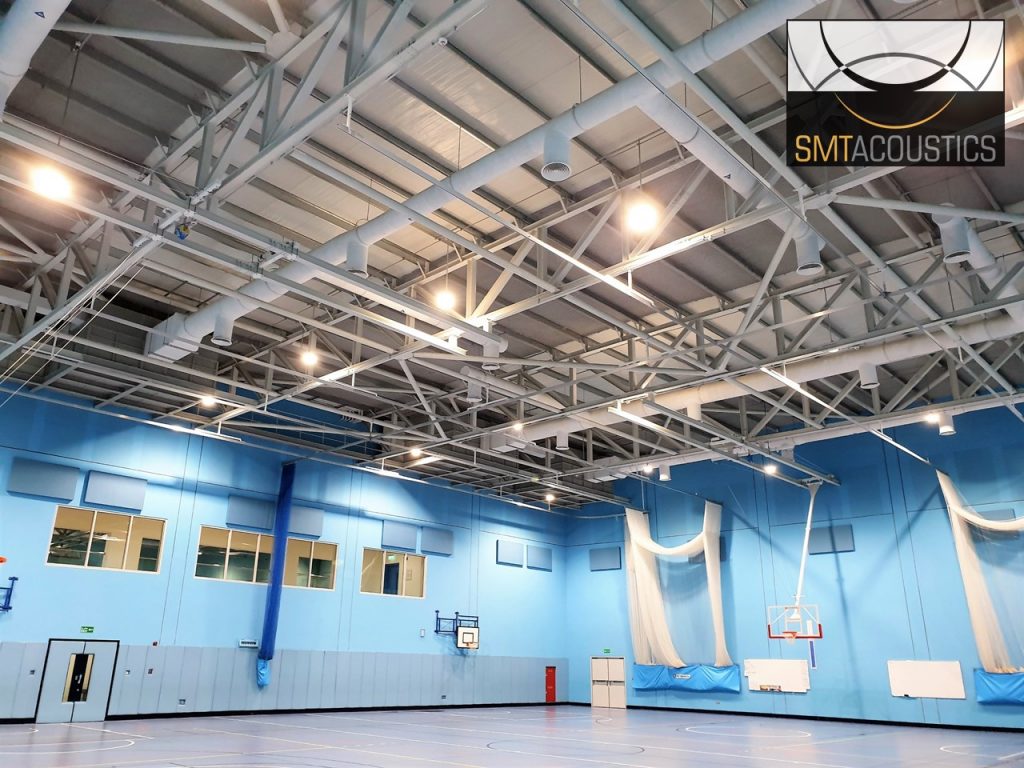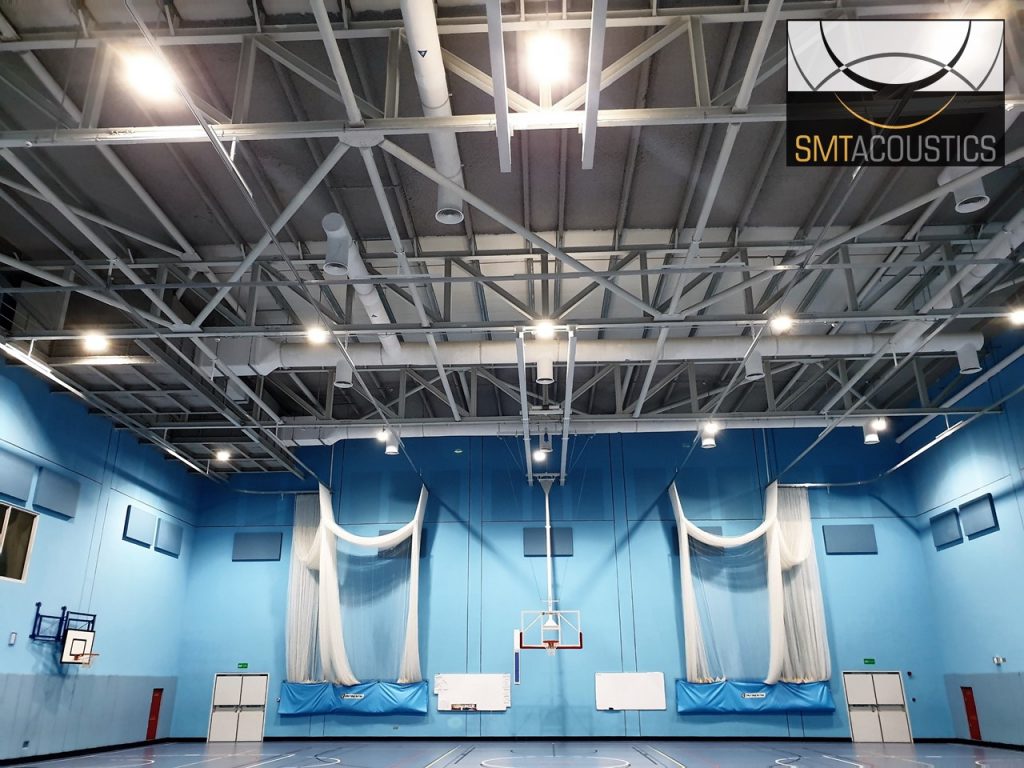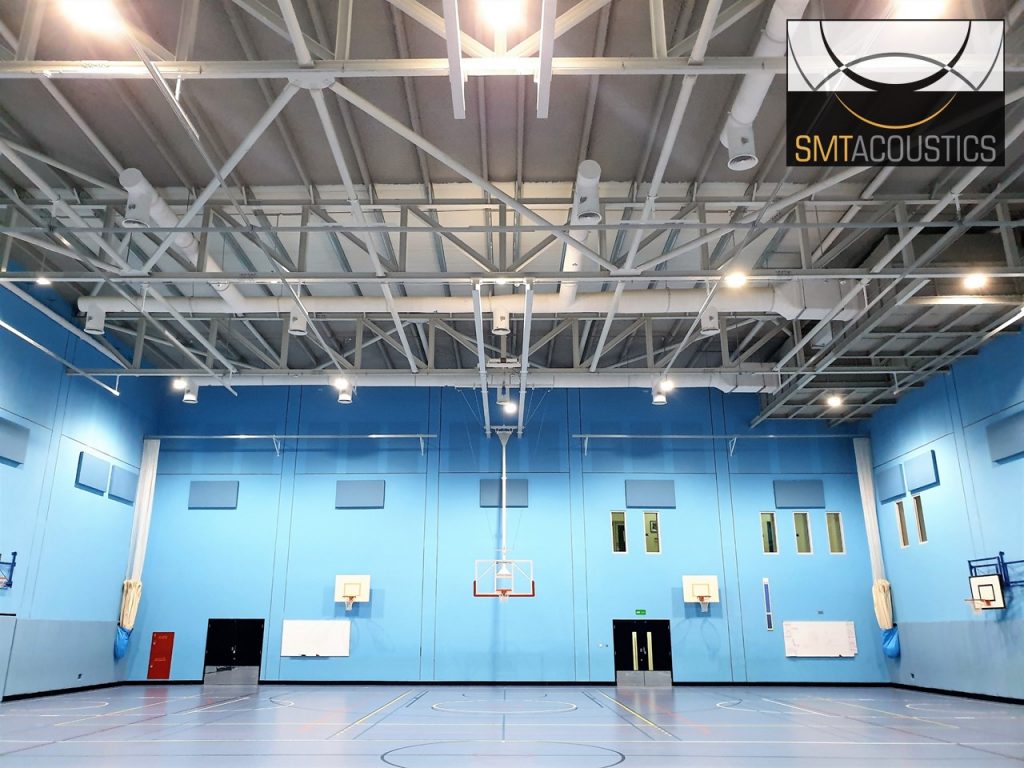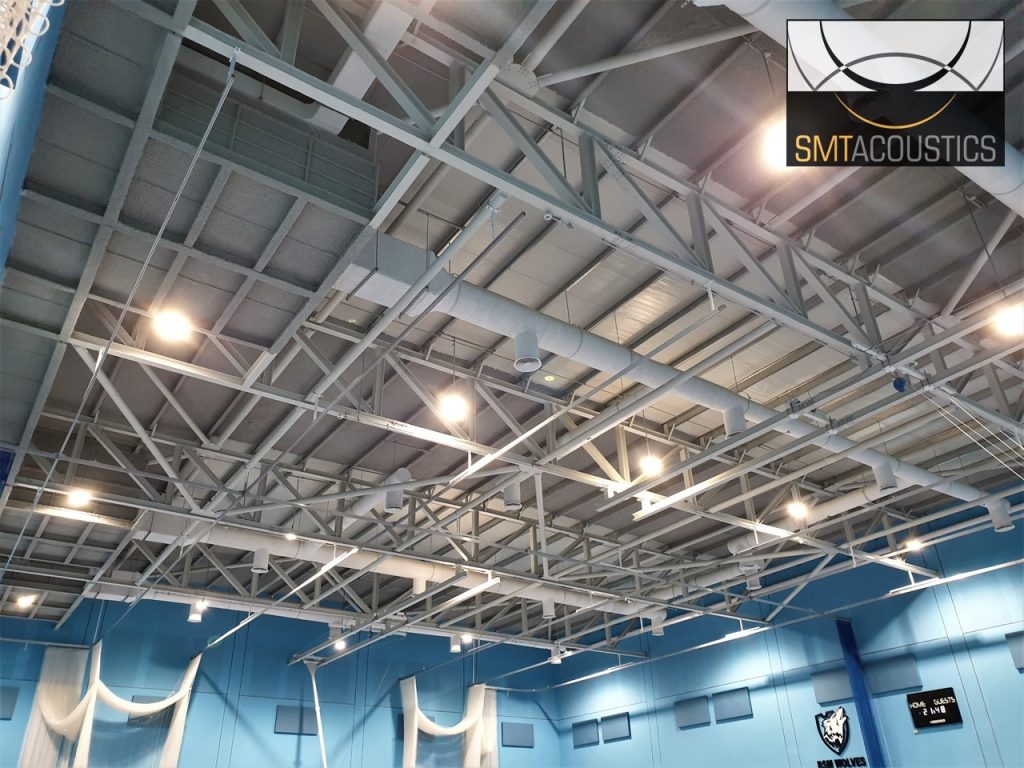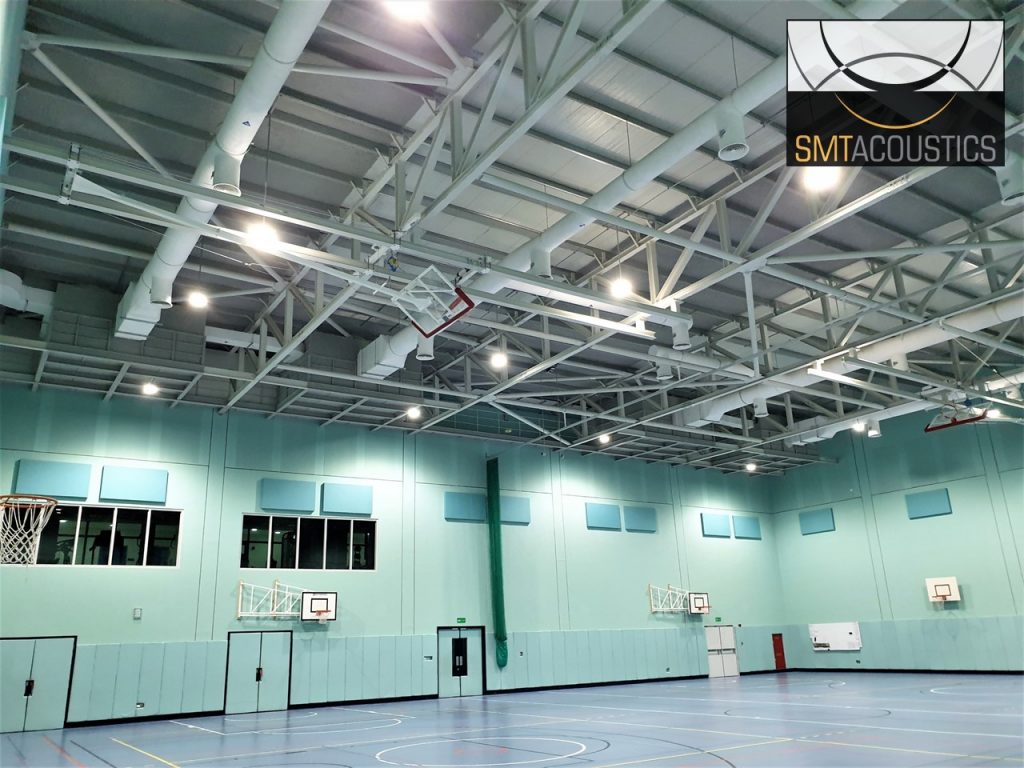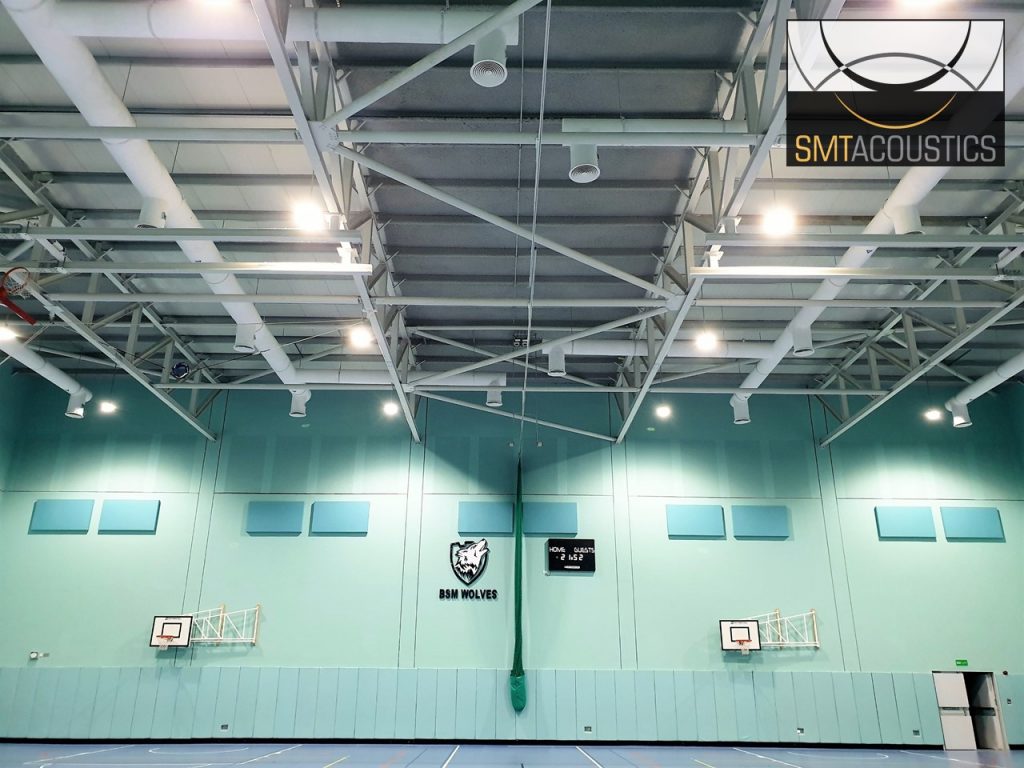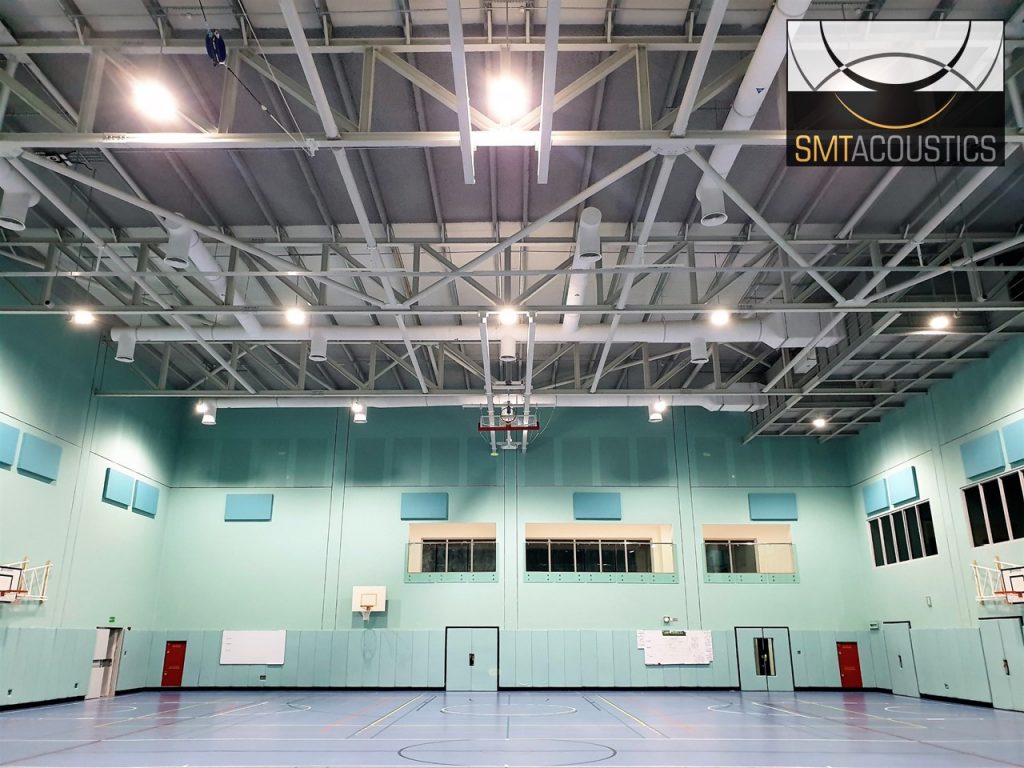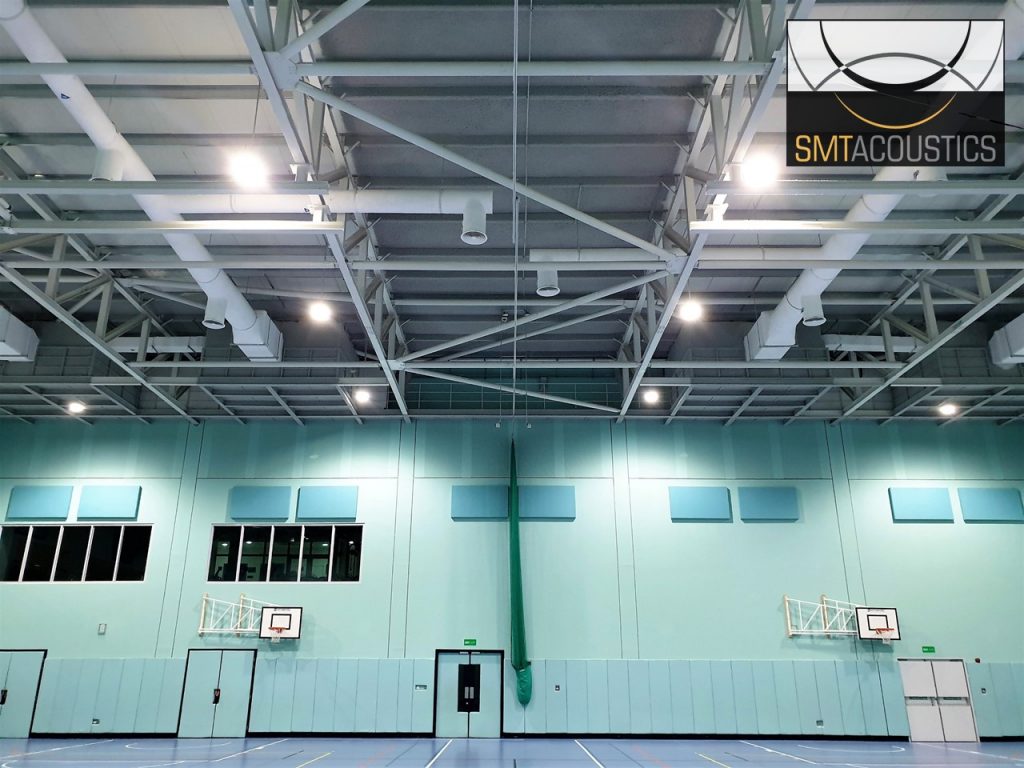 (These pictures are the property of M/s. Atlal Al Qurum Trading and Contracting L.L.C. – SMT Acoustics and may not be copied/shared without our explicit consent)