About Us
Started in 2017, SMT Acoustics is the Acoustics specialty division of Atlal Al Qurum Trading and Contracting L.L.C. (a civil and electromechanical contracting company based in Muscat, Oman). We provide solutions for acoustic treatment, soundproofing, vibration isolation and industrial noise reduction. The acoustic solutions required for your space are custom designed and built depending on your requirement, using only high quality products from various brands across the world. Click here to learn more about the products in our catalog!
We specialize in design-and-build solutions and acoustic measurements. Our usual process includes,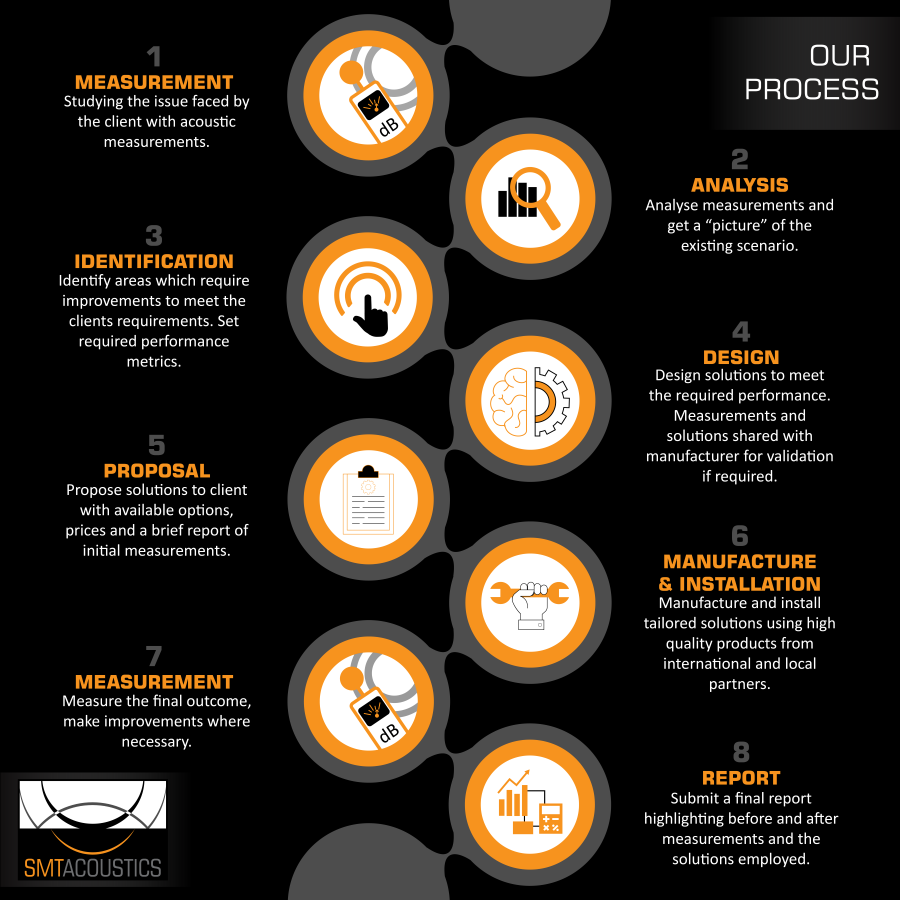 Contact us today for a complete acoustical solution for your space. The author is a qualified acoustician who is also an Associate Member of the Insititue of Acoustics (UK) and has been involved in projects in Muscat since September 2017. We look forward to providing innovative, cost effective and functional solutions of the highest quality for projects with anything to do related to sound, music and acoustics. Feel free to check out our recent projects!
We want good acoustical environments be available and accessible for everyone. Good acoustics complement the aesthetics of your space and can make it unequivocally more comfortable and pleasing to your senses. This is applicable for all spaces (lobby, waiting halls, restaurants (especially restaurants), gyms, multi purpose halls, practice rooms, recording studios, home theatres, corridors, class rooms, meeting rooms, living rooms… the list goes on). The process is easier and cost effective when considered at the design stage or during construction. However it is very common that the annoyances due to bad acoustics is noticed only after the space has been constructed, in which case a retrofit can be done to correct the acoustics. We welcome all enquiries related to sound and acoustics. Don't let noise and bad acoustics ruin your space, let us fix it for you! We look forward to being your preferred Acoustics solution provider in Muscat, Oman.