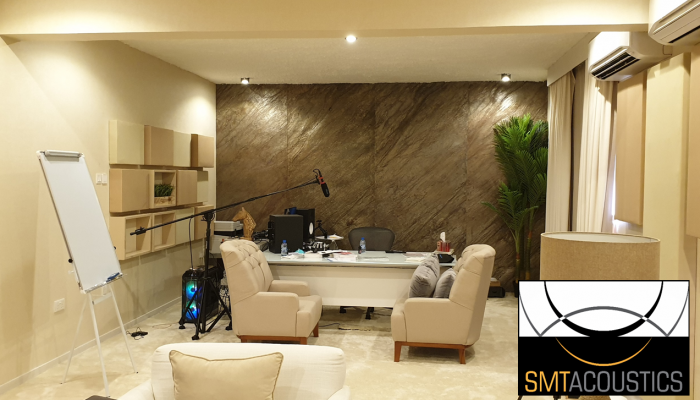 Acoustic Treatment – Private Office
We completed this project for a private client in October 2020, who was turning part of his villa to an office. Where he would be shooting videos for his channel. So the whole idea was to treat the room so that speech is clear and would require very little processing once it's recorded. We have done an acoustic plaster for the ceiling and wall panels to reduce artefacts as much as possible.
Acoustic plasters are a great option to reduce reflections from ceiling (especially for speech) while giving you a seamless and premium finish. We applied 25mm thick plaster in his office section and 15mm thick in the rest of the ceiling.
It's a great room for him to relax and watch movies as well when he's taking a break! The ceiling looks like snow!